Our products
Browse catalog of our products
IPmux-2L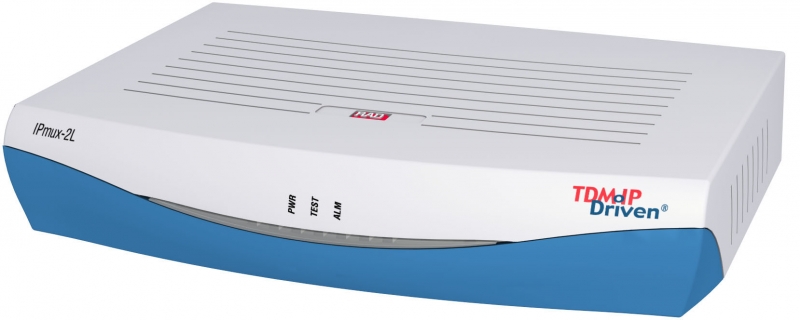 ---
PSEUDOWIRE PERFORMANCE
The unit provides a legacy over PSN solution for transmitting E1 streams over packet switched networks (PSNs). The device converts the data stream from its user E1 and high-speed data ports into
packets for transmission over the network. The addressing scheme of these packets is IP or MPLS. These packets are transmitted via the IPmux-2L Ethernet network port to the PSN. A remote pseudowire device converts the packets back to TDM traffic.
ETHERNET CAPABILITIES
IPmux-2L features an internal Layer-2 Ethernet switch with three Ethernet ports. The ports can be configured to operate as network or user interfaces.
Each Ethernet port features:
Port-based rate limiting for bandwidth control
Four priority queues (strict or weighted) for handling traffic with different service demands. Traffic is classified according to IP Precedence, 802.1P, DSCP or port default priority.
Port-based VLAN membership for ingress traffic restriction
Port-based VLAN tagging
Double VLAN tagging (VLAN stacking)
Bridging and filtering.
The device supports standard IP features, such as ICMP (ping), ARP, next hop and default gateway.
---
Other products